Do you have a favorite angler in your family who you never know quite what to buy? Don't worry, we're going to make it easy on you this year.
Below are some of our top picks for our holiday gift guide for the fisherman in your family.
Ugly Stik GX2 Spinning Rod and Reel Combos
Some of the first fishing poles I ever used as a kid were Ugly Stiks; and while I now own many different brands, I still always carry an Ugly Stik in my setup. These poles are built to last, and can take a beating beyond what some of their more expensive counterparts can handle.
The newest Ugly Stik that I've added to my fishing gear is the Ugly Stik GX2 Spinning Rod and Reel Combo. It has the same tough design and durability that I've come to expect form an Ugly Stik, plus the addition of new tougher line guides and a streamlined lightweight design. They Retail for Around $50
.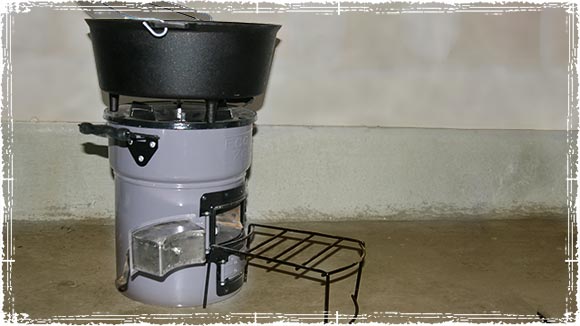 EcoZoom Rocket Stove
The EcoZoom Rocket Stove is one of my favorite new pieces of gear. Whenever I go fishing, I take it with me. With a fraction of what it takes to keep a campfire going (most of which I can usually scrounge up from around my campsite) I can keep this stove going all night. Small sticks, pine needles or pine cones are all it takes to cook up a gourmet meal while your out fishing at your favorite backcountry spot.
The stove Retails for around $129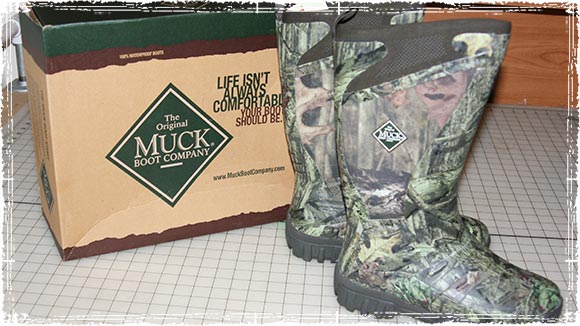 This time of year, when I'm out fishing for trout along the cold river shorelines, I need something to protect my feet from the elements. My favorite boots are the Muck Pursuit Supremes. Not only do they look cool, but they're 100% Waterproof and are rated to keep your feet warm all the way down to -40 degrees.
They retail for around $215
Zippo Rugged Lantern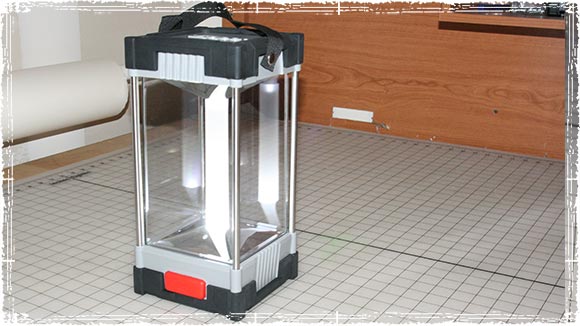 Recently, Zippo has started expanding into the outdoor market. One of my favorite new products that they've released is the Zippo Rugged Lantern. I do a lot of night fishing, so I couldn't wait to get my hands on this lantern. While it's not going to be as bright as your standard propane style lantern – at high it produces 220 lumens – it makes up for that with a rechargeable Built-in lithium-ion battery that will provide up to 12 hrs. of use on high, 18 hrs. on medium and 59 hrs. on low. In my opinion, it provides more than enough light for any nighttime fishing adventure.
K-Light Solar Lantern and Flashlight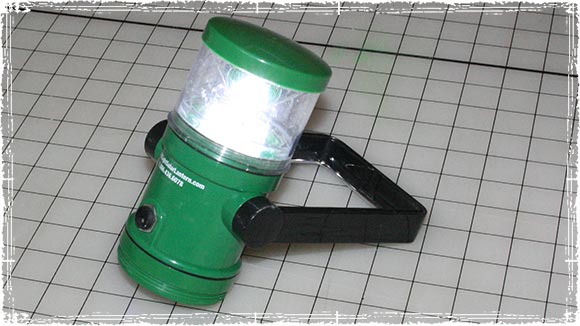 Like I said, I'm a big fan of night fishing, so I often have an array of lighting gear with me at all times. One of my favorite new lights is the K-Light Solar Lantern and Flashlight. This thing is tough, it's rated for 100,000 hours of use and can be charged with sunlight.
The K-LIGHT Lantern is a rechargeable lantern/flashlight that can be charged with the provided 1.5w Solar Panel or with a standard 110v AC Electrical Charger. The light retails for $49.95
Arbogast Triple Threat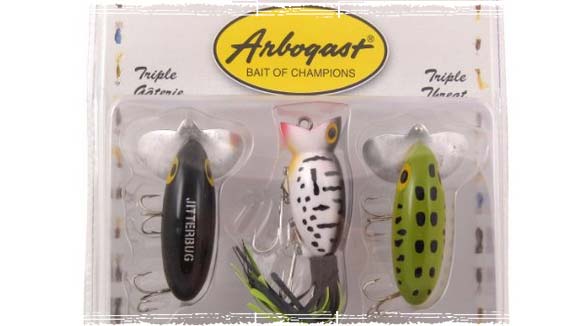 I love Arbogast Lures, and the Arbogast Tripple Threat has three of my favorite topwater lures; the Hula Popper; the classic green Jitterbug; and a nighttime fishing favorite, the black Jitterbug. These lures are classics that to this day still pack a huge punch. They retail for $9.99