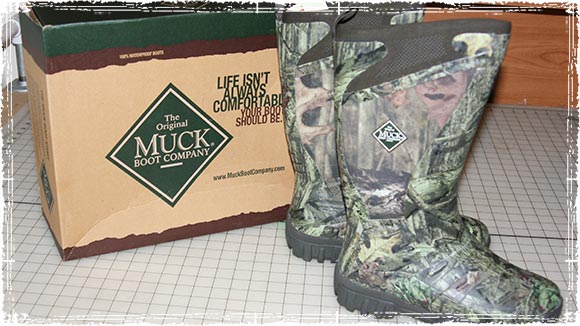 When trout fishing on the river this time of year, I need something to protect my feet from the elements; while waders are always an option, most of the areas I fish really don't really require waders.
While I might not need waders, wearing regular boots or footwear really isn't an option either. I often find myself walking through mud, along the rocky shorelines and across shallow streams, all of which quickly make wearing regular boots an unpleasant experience.
The Muck Pursuit Supreme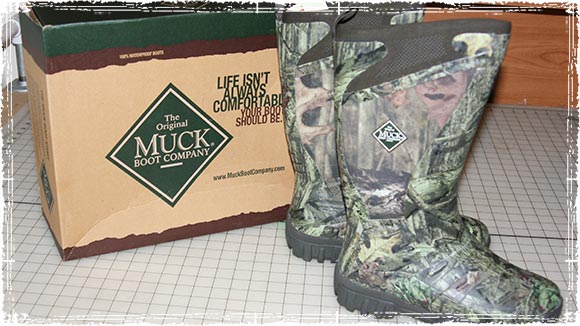 In these types of conditions, I find the best option is to grab a pair of my Muck hunting boots. My latest pair is the Muck Pursuit Supreme. Not only do I love the Mossy Oak® Break-Up Infinity Camo print on the boots, but the boots themselves are awesome when fishing in wet conditions. They're 100% waterproof, and since they're rated to keep your feet warm down to -40 degrees, you'll  never have a problem with cold wet feet while wearing  these boots.
How they Feel
In the past, when I wore a similar style of boot from a competing brand, I found them to be somewhat uncomfortable, especially after hiking for some distance. This made me a little leery of hiking in this type of boot.  But once I slipped on the Mucks, I was actually shocked with how comfortable they felt, and would actually put them right up there with some of my favorite hiking boots. This was a definite plus, since I often hike for miles to find the perfect spot, and the last thing I want is sore feet when I'm trying to land a monster trout.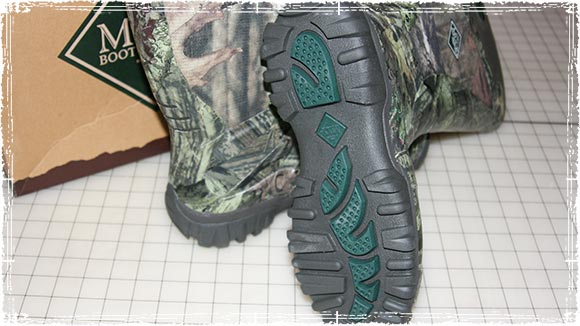 The boots retail anywhere from $199 – $215
. These boots are built to last, so they should last you for quite some time, and are definitely worth the investment.