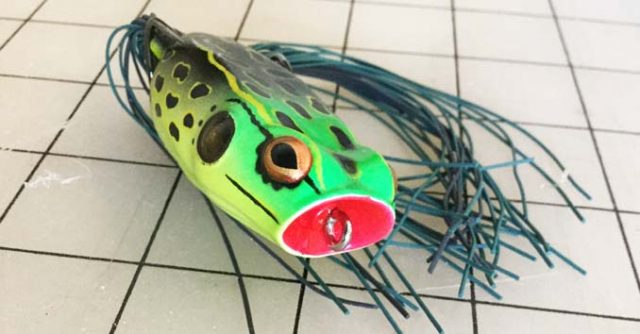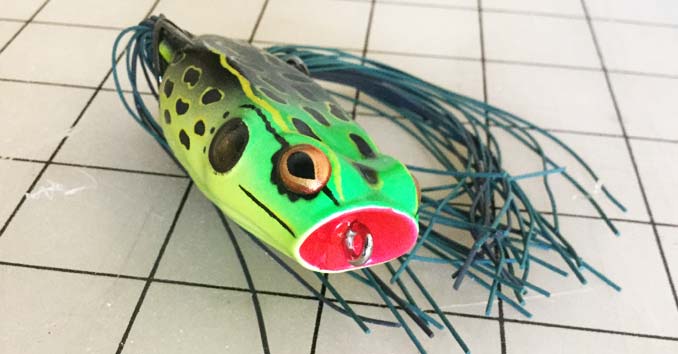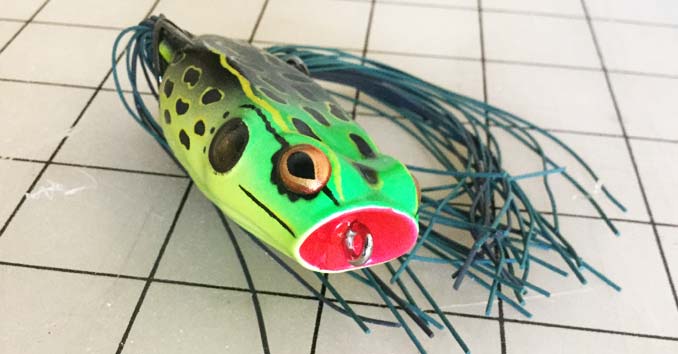 There's nothing like having a bass just slam a topwater frog, but when it comes to fishing with frogs finding one that lasts can be a challenge.
I'm a huge fan of topwater baits, but if you fish with top water frogs you probably know how quickly they become damaged. I can't tell you how many plastic frogs I have that didn't make it past the first time out on the water.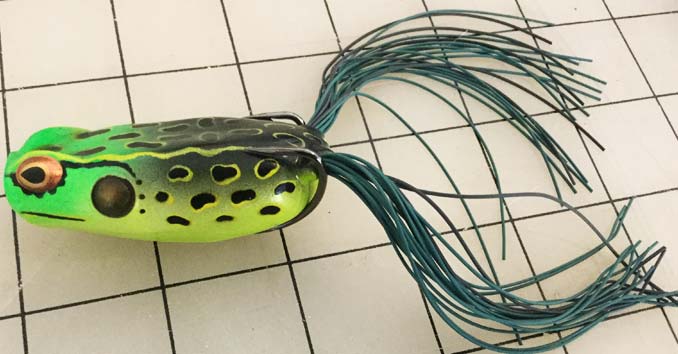 The BOOYAH Poppin' Pad Crasher drives summer bass crazy and is one of my go-to topwater lures
If you are used to fishing with frogs, then you are probably used to squeezing the water out of them after every other cast. Hell, most of the frogs on the market sink before you can even get them back to squeeze out the water after that first cast.  That wasn't the case with the BOOYAH Poppin' Pad Crasher; this is one of the first times I've actually been able to cast out a hollow body frog and forget about squeezing out the water.
I can cast this thing out there 50 – 60 times, and barely have a drop of water come out when I squeeze it. It stays exactly where it should, floating on top of the water and running over the pads without sinking.
The BOOYAH Poppin' Pad Crasher is great for when you need a little bit more action on the surface. The cupped Popper mouth gives you just the right bit of surface disturbance that drives summer bass crazy.
They come in a number of different colors and retail for about $5.99.