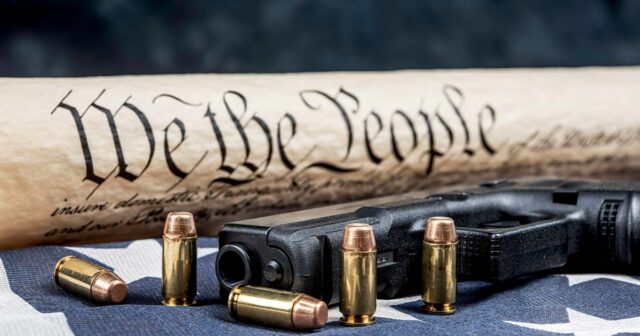 In a significant ruling for 2nd Amendment advocates, Judge Daniel S. Murphy of the Superior Court of California, County of Los Angeles, allowed damage claims in the lawsuit filed by Franklin Armory against the California Department of Justice (DOJ) to move forward.
The lawsuit, filed in conjunction with the California Rifle & Pistol Association (CRPA), centers around allegations of unlawful actions undertaken by the DOJ and the former Attorney General, Xavier Becerra, that reportedly inhibited the sale of Franklin Armory's Title 1® firearm and other types of firearms.
The ruling permits the exploration of claims concerning negligent interference with prospective economic advantage. This decision pivots on the accusation that Becerra failed to comply with the stipulations outlined in the Penal Code, which mandates that "all firearms" transfer records must incorporate pertinent information, including the type of firearm.
It is alleged that the Dealer Record of Sale Entry System (DES) lacked the facility to precisely identify Title 1 firearms, a shortfall that Becerra reportedly did not address intentionally, thereby violating the mandate of the Penal Code. This refusal to facilitate the accurate reporting of Title 1 firearm transfers has been regarded as an independently wrongful act.
However, it should be noted that other grievances brought forward by Franklin Armory were regarded as moot due to the Defendants acquiescing to Franklin Armory's demands post the lawsuit filing. A significant milestone includes the revision of DES in October 2021 to encompass an appropriate method for Title 1 firearms reporting.
Franklin Armory's president, Jay Jacobson, voiced optimism regarding the recent ruling, underscoring his belief in the substantial merits of their case. He hailed Judge Murphy's acknowledgment of the claims against the California DOJ's alleged abuses of power, viewing this as a hopeful sign of government officials being held accountable for their misconducts.
Based in the "Battle Born" state of Nevada, Franklin Armory specializes in the production of high-quality firearms, parts, and accessories utilizing 100% American-made components.