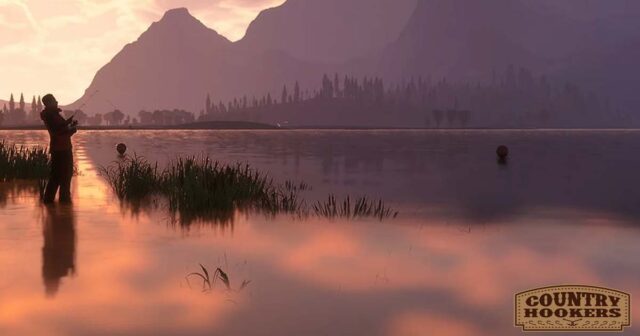 I know, it's not the same as casting your line while surrounded by breathtaking nature, but if you're a fan of gaming and fishing, this might just be right up your alley! Expansive Worlds is set to release their much-anticipated open-world fishing game, Call of the Wild: The Angler, on console platforms on August 30. Whether you're a seasoned angler or just looking to unwind on your couch while pretending to be in the great outdoors, this game promises an immersive experience that combines relaxation and excitement.
Players can explore a unique open world filled with fishing spots and picturesque natural landscapes in this new release. The game is carefully optimized for different consoles, targeting 60 frames per second on PlayStation 5 and Xbox Series X, while aiming for 30 frames per second on PlayStation 4, Xbox One, and Xbox Series S. What's more, for those who are subscribed to Xbox Game Pass or Game Pass for PC, the game will be available at launch.
"Call of the Wild: The Angler takes players on a journey to discover the great outdoors and become a master angler, and we're delighted to be able to bring the game to players across all current PlayStation and Xbox consoles. And, they'll be able to fish together, no matter their chosen platform, with full cross-play support," explained Samuel Peterson, the Managing Director at Expansive Worlds.
Drawing from the success of their previous title, theHunter: Call of the Wild, the developers have maintained their commitment to outdoor fans community engagement. Samuel Peterson stated, "Much like the Hunter: Call of the Wild, our goal for The Angler has been to work closely with our players to develop new features and content based on their feedback." Over the past year, since the game's launch on PC, continuous updates have been rolled out to enhance the experience, making the game's evolution a collaborative effort with the player community.
On consoles likeas PlayStation 5 and Xbox Series X, players can choose between Performance and Quality modes, allowing them to prioritize frame rate or graphical quality and resolution. Additionally, improvements have been made to the controller rumble and haptic feedback, aiming to provide a truly immersive gaming experience for console players.
For all anglers, the recent Evolution Update brings a host of improvements to enrich the fishing experience. Launched on August 16 for PC platforms, this update introduces a revamped tutorial, the first phase of an overhauled progression system, enhanced rumble and haptic feedback, the addition of eight new fish species in the Golden Ridge Reserve, and several quality-of-life enhancements.
What you can expect while playing Call of the Wild: The Angler
Explore the Great Outdoors: Immerse yourself in a vast open world, either fishing solo or teaming up with up to 11 friends in online cross-platform co-op multiplayer. The game offers various fishing activities that provide a peaceful escape from everyday life as you navigate endless waterways and stunning landscapes.
Find the Catch of a Lifetime: From small fish to legendary heavyweights, a diverse range of fish species awaits. Each fish behaves uniquely, requiring you to understand their behavior and habitat. Experiment with different baits and lures, and feel the thrill of reeling in a rare and elusive catch.
Become a Master Angler: Elevate your fishing skills by mastering different techniques and tools. Create and customize your own angler, reflecting your personal style. Complete challenges to earn rewards and uncover the open world through engaging story missions.
Join a Friendly Online Fishing/Gaming Community: The developers are dedicated to providing a vibrant and interactive community. They will continually introduce new features, content, and updates inspired by player feedback.
Mark your calendars for the highly anticipated launch of Call of the Wild: The Angler on August 30. The game will be available on Xbox Series X|S, PlayStation 5, PlayStation 4, Xbox One, Xbox Game Pass, and Game Pass for PC. Both the Launch Edition and Deluxe Edition will also be up for purchase, ensuring that every angler can dive into the ultimate fishing adventure.