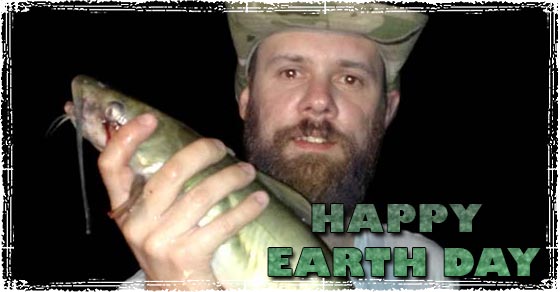 As the environmentalist wackos celebrate earth day today, they should take a minute to say thank you to the real environmentalists – hunters and fisherman!
Over the last couple decades, hunting and fishing has done more to contribute to cleaning up the environment and protecting wildlife than all other environmental activities combined. In fact, hunters and fisherman contribute over 1.5 billion per year towards conservation efforts. Since the late 1930s, hunters, target shooters and the firearms industry have been the nation's largest contributors to conservation, paying for programs that benefit America's wildlife and all who love the outdoors.
According to a study by the National Shooting Sports Foundation , for every taxpayer dollar invested in wildlife conservation, hunters and fishermen contribute nine.
So as the world celebrates Earth Day today, let's not forget the people who day in and day out do more than any other organization to ensure the future of our wild lands and wildlife.