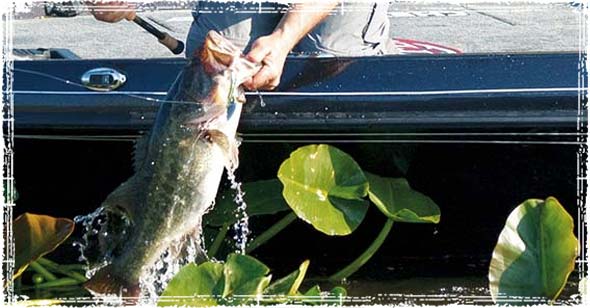 While every year brings a fresh crop of new fishing lures to the market, all promising to catch bigger and more bass, there are some basic techniques that continue to help Pro Anglers cash in big at Bass fishing tournaments throughout the year. These techniques can help you improve your bass fishing game.
Don't worry about finding the perfect spot; instead understand behaviors and look for patterns.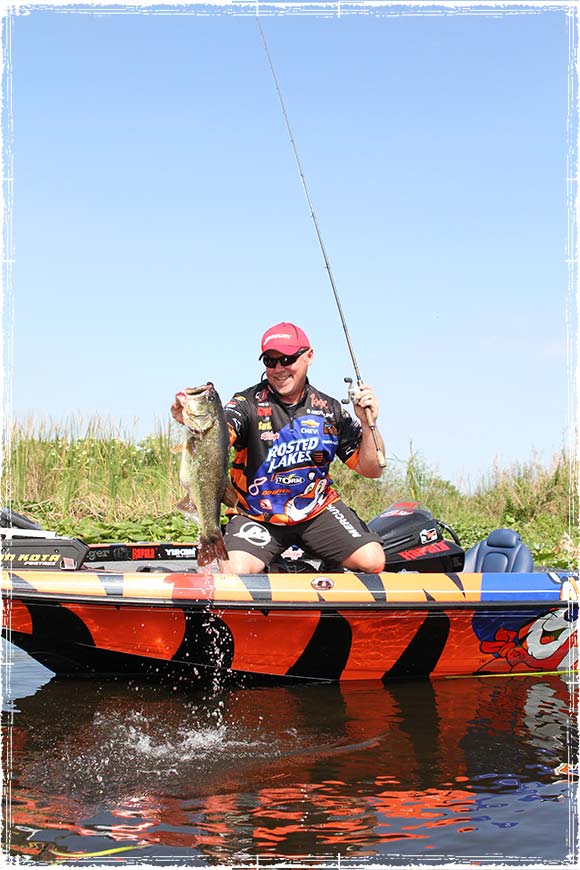 Often time fishermen obsess over finding the perfect spot, but according to pro angler Dave Lefebre bass behavior and patterns are the key.
Sometimes I might find a magic area or spot, but I'm more interested in figuring out a pattern, or two, or even three. Patterns are the key more often than not because fish often move from even the perfect spots, but once you find that certain thing they are liking, you can keep covering water and fishing fresh places. Don't get me wrong, a pattern can fall apart too, that's why you need more than one.

Eliminating some water through map study and having an idea of basic seasonal behavior goes a long way in preparing yourself before you even hit a new water way.
When keying in on Big Bass, Look for Deep Water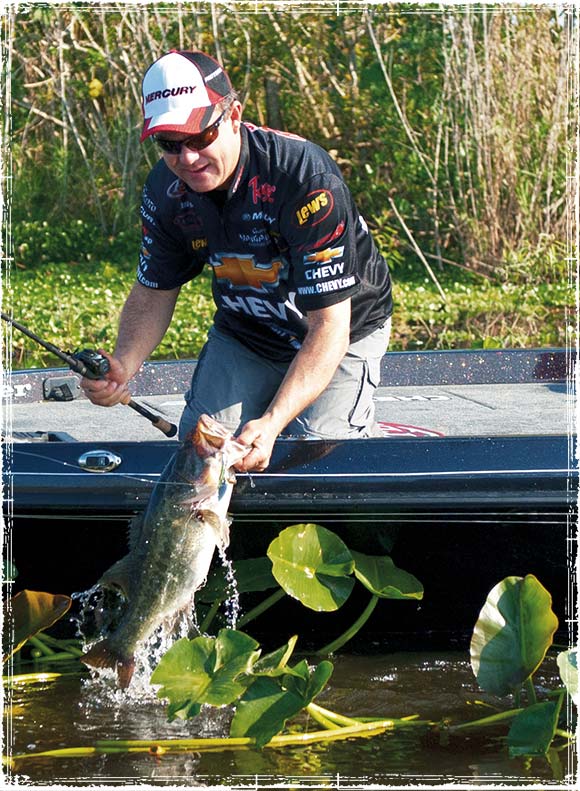 I love fishing the shallows as much as the next guy, and fishing those shallow coves and vegetation can often produce a large number of hits. But if you're looking for those monster size bass, FLW pro angler Jay Yelas suggests fishing deeper waters.
When I asked Jay if does anything different when targeting trophy bass he told me:
Yes absolutely, trophy bass are always near deep water, so you have to concentrate your efforts there.  Ordinary sized bass can be extremely shallow, and the action can be fast in the shallow.  But you won't find trophy bass up in skinny water.
To really understand bass fishing, you need to break out the plastic worms!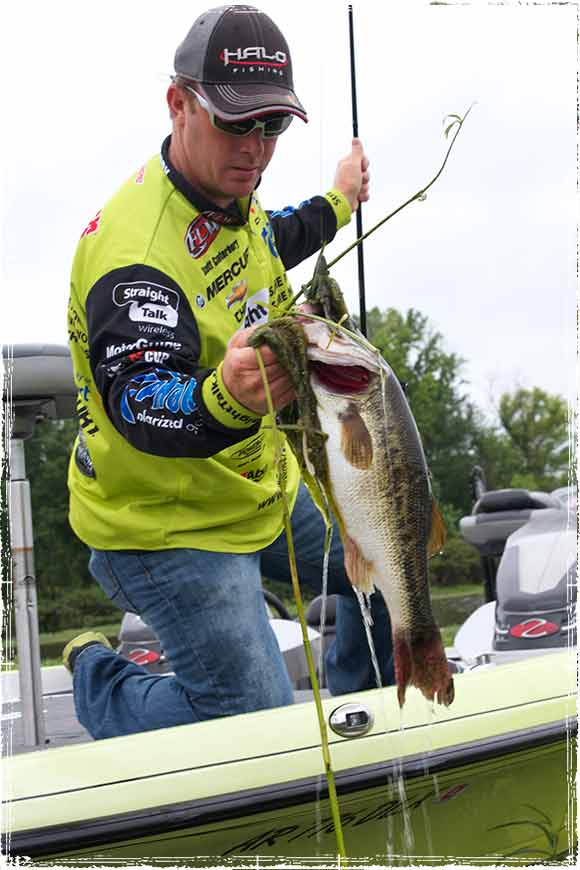 While there are many specialized techniques that will help catch more bass when using things like crankbaits and spinnerbaits, in general these types of lures are pretty easy to master. But to really start understanding the areas you're fishing, and to really hone your bass fishing techniques you need to break out the soft plastics.
According to Pro Angler Scott Canterbury, the key to getting better at bass fishing is breaking out the worm!
Anyone getting into fishing should really try worm fishing. Top water fishing and crank bait fishing will come natural. The thing about worm fishing is that it takes feel to know when your bait is on the bottom, when your bait is in a brush pile, rocks and especially when a bass strikes.
You don't need a lot of equipment to get into bass fishing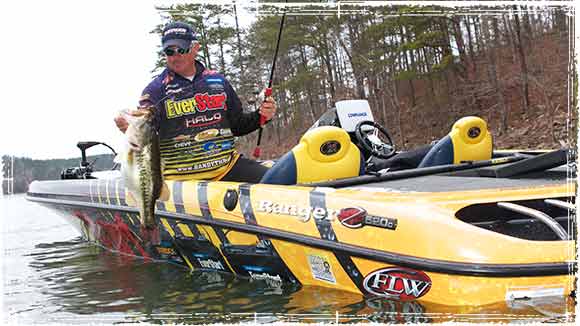 I think the biggest thing to remember is to just have fun with it. All too often I see fishermen worrying more about their gear than the actual process of fishing. While there is a case to be made for fishing with top of the line gear, don't let it be an impediment to getting out there and having some fun. The only way to get good is to get out there and start clocking some hours.
According to EverStart Pro Randall Tharp, people need to stop worrying so much about their gear, or finding the perfect lake. No matter what you have, or what water is near your home, the key to getting good is getting out there and practicing.
You don't need a lot of equipment to get into bass fishing. Some of the best fisheries are right around the corner from your home. Small lakes and ponds are everywhere. A topwater, a small spinnerbait or chatterbait, and a plastic worm will get the job done most of the time.