Boy would I be in trouble if I was in school today.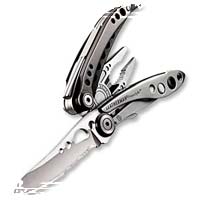 If you grew up fishing and hunting, there's probably a pretty good chance you either carried a knife or had one in your gear bag or tackle box. Unfortunately in today's backwards world where it's acceptable to handout condoms in schools, it seems to be a crime to have fishing gear in your car.
A Georgia high school senior is facing felony charges, which carry a prison term of two to 10 years, after school officials found a fishing knife inside a tackle box that was inside his locked car.
The fishing knife was found after school administrators and local police performed a random sweep of the school's parking lot. According to school officials, drug-sniffing dogs detected a black powder in the student's car. No drugs were ever found, only the fishing knife in his tackle box.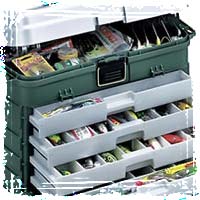 Cody Chitwood, 17, now faces the possibility of serving major time in prison, and for the rest of his life being branded a felon – all because he had some fishing gear in his car.
Now if the student had brandished his knife inside the school, I would get what happened here. But that never happened in this case. He never brought the knife into the school, and probably didn't even realize it was even in his tackle box.
Now this poor kid is faced with the very real possibility of being thrown in prison with rapists, murderers and drug dealers, all this over fishing gear.