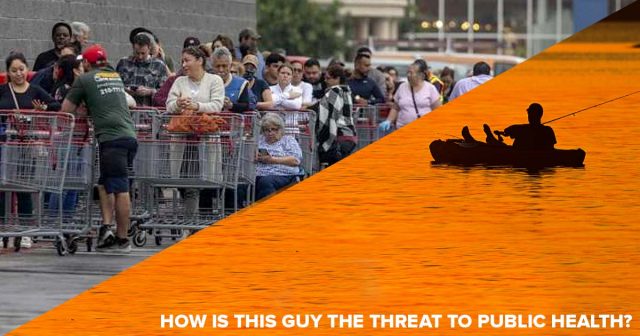 Lake Mead National Recreation Area announced that they will be shutting down the park and suspending the public's ability to use roads on Federal Land because of a State Order from Nevada Governor Steve Sisolak.
So, boating and fishing have essentially been banned, but oddly the governor's buddies are still allowed to golf since Sisolak declared golf courses could remain open throughout the COVID-19 Shut downs. So for those keeping score, fishing on your boat without another person in sight is banned, but gathering in large groups out on a golf course is perfectly acceptable – makes sense, right?
In a press release, the Park announced that they were suspending the following "services":
parking areas and roads will be closed to vehicles
park facilities will be closed, including restrooms
public beaches and picnic areas
marina operations
campgrounds
launch ramps
Previously announced closures are still in effect
The park will not issue permits nor conduct on-site public or educational programs
Overnight visitors (people who actually live at Leak Mead in RVs) are also being forced to leave by noon on March 25. Boats may not be used for recreational purposes in the park.
These are people who are essentially isolated from the world already, some camping in backcountry areas that are so remote they are likely not to see another person even during regular operations, but now they are being forced to move their RVs into urban areas like Las Vegas where they will encounter hundreds, maybe thousands of people on a daily basis. Does any of this make sense?
So while places like Bass Pro, Sportsman's Warehouse, and now public fishing areas throughout Nevada have been forced to shut down because of the Governor's "directive", work on Allegiant Stadium moves on. Apparently ensuring a fucking football team has somewhere to play is essential business, but being able to go catch a couple fish to feed your family instead of standing in an 8 hour line at Walmart is now a public health hazard.
How are 2,000 construction workers crammed into the future Raider's stadium not a risk for spreading COVID-19, but one poor bastard out on his boat in the middle of a lake is deemed a threat to the world.