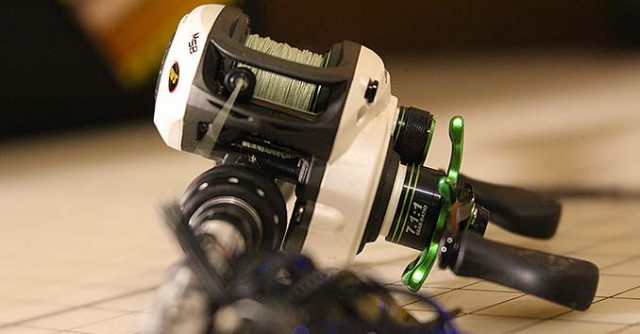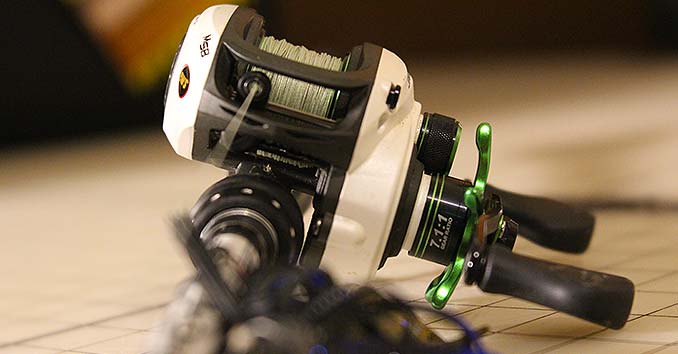 The Lews Mach 1 Speed Spool Baitcasting reel is a 10-bearing system, high-speed, 7.1:1 gear ratio reel that has become one of the best performing reels in my arsenal of gear.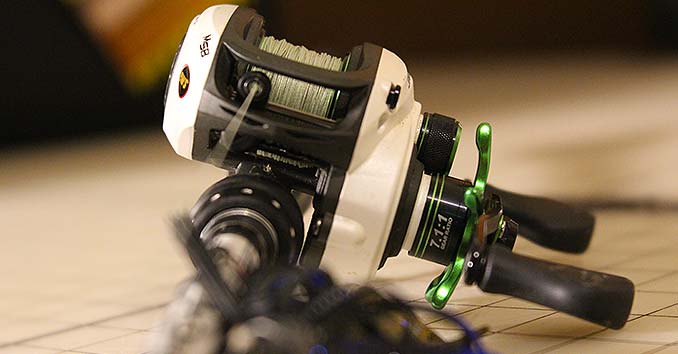 At right around $100, the Lew's Mach 1 Speed Spool is marketed as a mid-range reel, but after fishing with it over the last couple of months, it's replaced many of my higher end models and has quickly become my go-to reel in just about any fishing situation.
One of the first things that you'll notice is the color scheme; while it does little to improve your performance out on the water, something about the white color scheme just makes this reel just feel like something special.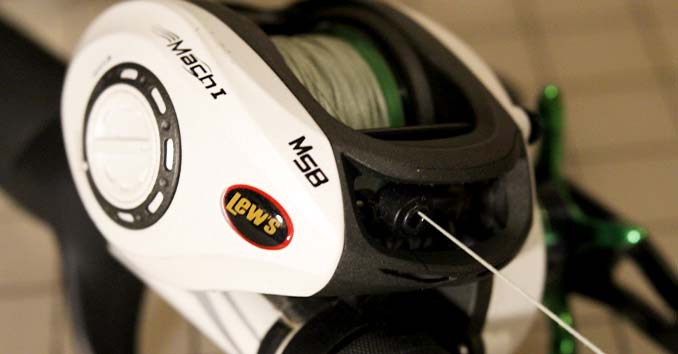 The Reel's Performance
But when it comes to actual performance, this is where the reel shines. The first thing I like about this reel, and the reason I choose it over the Mach 2, is you can pack this sucker full of line. While the Mach 2 was the newer in the series, the specs on it were nothing compared to the Mach 1. In fact, you can pack 150 yards of line on this reel, giving you an extra 40-yards of line when compared to other Lew's models in the same price range.
The reel has a 7.1:1 gear ratio, so I use it for everything from spinnerbaits that need to be burned through the water to flipping, pitching, and frogging. The reel is fast; it casts like crazy — while still being forgiving for those who are getting used to bait casters, and the retrieve is really smooth.
The Down and Dirty Details: Lew's Mach 1 Specs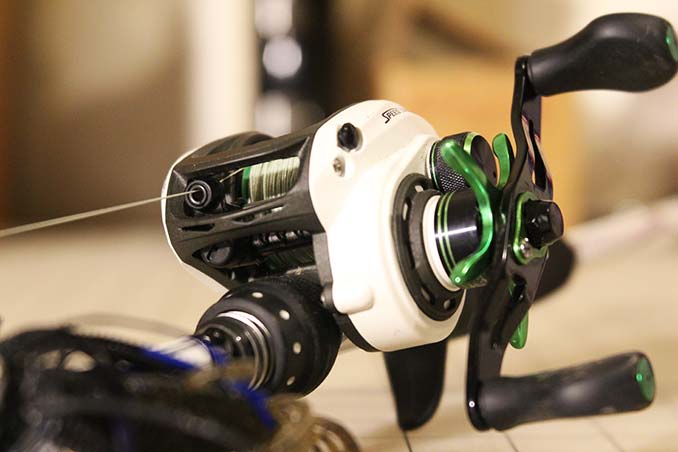 The Speed Spool Reel features:
Ten premium double-shielded stainless steel bearings with a Zero-Reverse anti-reverse clutch bearing.
A high speed 7.1:1 retrieve ratio.
The Lew's dual cast control (MSB) Multi-Setting Brake system and an internal 4-pin position on/off Centrifugal Brake System.
A large capacity machine forged, double anodized, aluminum spool with a line capacity of 150/12.
95MM bowed, anodized, bowed aluminum handle with Lew's® custom paddle knobs.
Yes, I really Fish with it!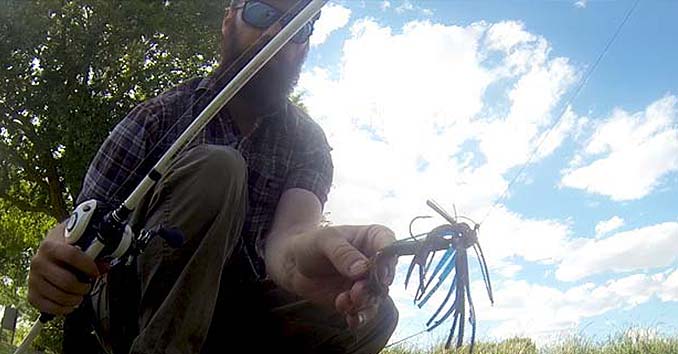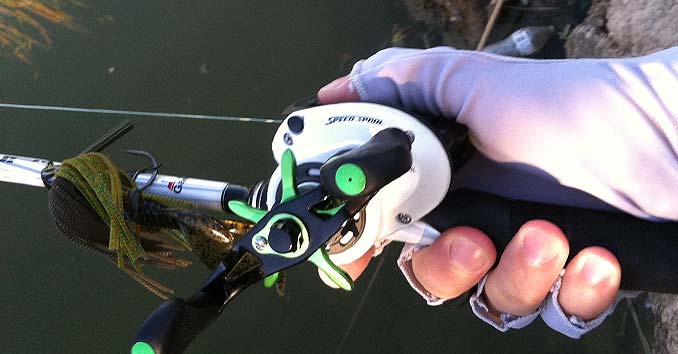 I know a lot of fishing websites throw up reviews on things they have never actually fished; that's not the case here. I fish with this reel just about everytime I go out — if you want proof, check out my video on Fliping and Pitching, you will see I'm using the Lew's reel throughout that video. Not only is it one of my favorite reels, but I also plan on buying a couple more so I can set them up for different conditions.