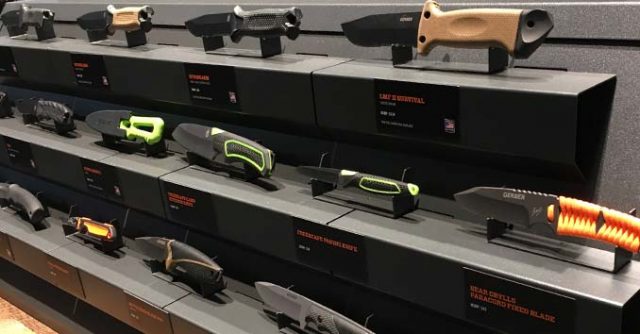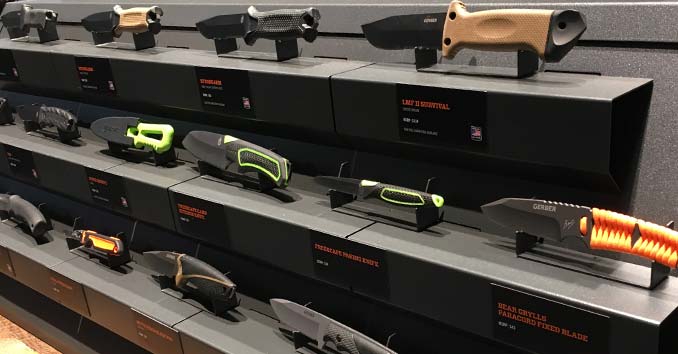 Last week, Country Hookers took a break from the outdoors and headed down to the Las Vegas Strip to cover the 2017 NSSF Shooting, Hunting, Outdoor Trade Show (SHOT Show).
Over the coming weeks I'll be sharing some of the coolest hunting and outdoor related gear that we found, but here are a couple of quick highlights from our time at the show.
The SOG Sync II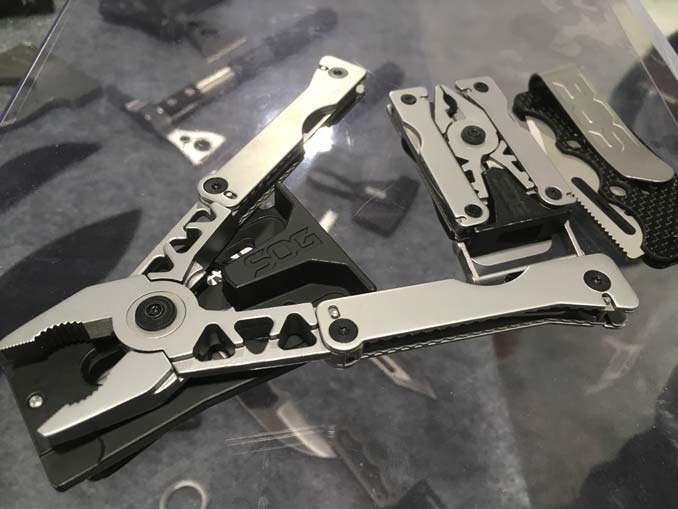 We love carrying SOG Multitools, but this year SOG flipped the mutitool design on its head and introduced their revolutionary SOG Sync II which actually folds down into a belt buckle.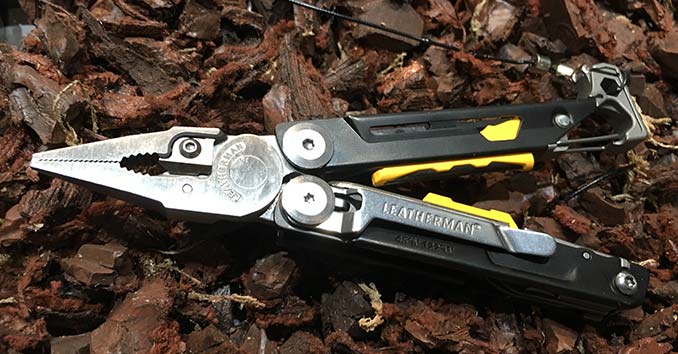 The kings of the Multitool also had some pretty cool products to show of this year, and among our favorites was the Leatherman Signal Multitool. It featured 19 different tools including Needlenose pliers, regular pliers, 154CM replaceable wire cutters, 154CM replaceable hard-wire cutters, wire stripper, 420HC combo knife, saw, hammer, awl w/ thread loop, can opener, bottle opener, 1/4″ hex bit driver, bit driver, 1/4″ box wrench, carabiner, 3/16″ box wrench, safety whistle, ferrocerium rod, and a diamond coated sharpener.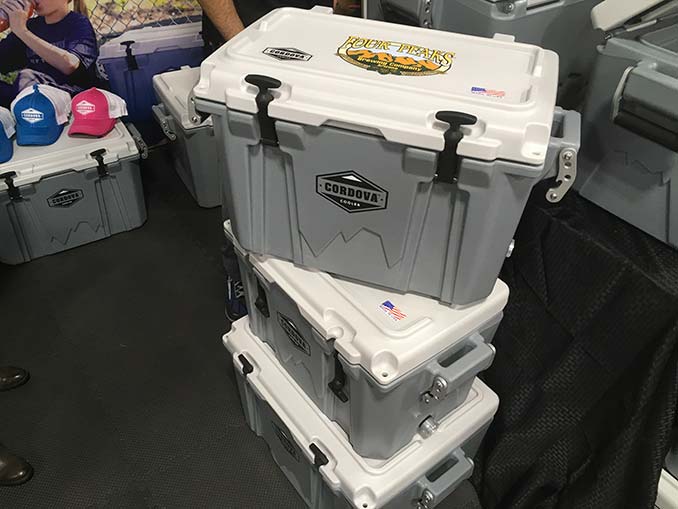 Who doesn't like a product that's 100% made in America, not to mention has a better ice holding retention than almost anything else on the market?
Gerber Knives Booth
Here are some of Gerber's latest offerings, stay tuned for some upcoming reviews from Gerber.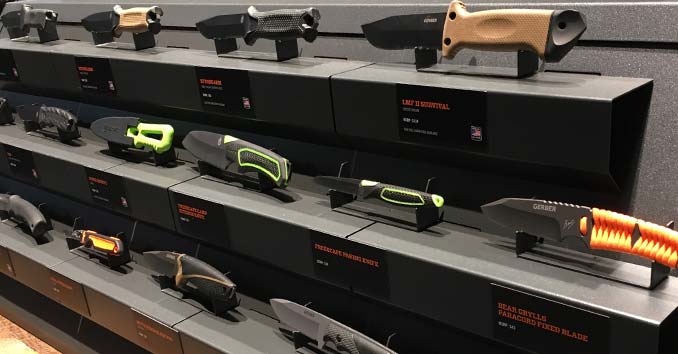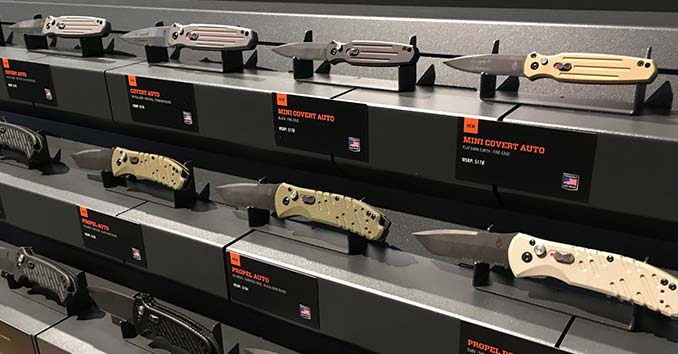 Celebrity Outdoorsmen Sightings!
We met a lot of really cool people at this year's show and learned a lot listening to some really great outdoorsmen tell stories about their craft.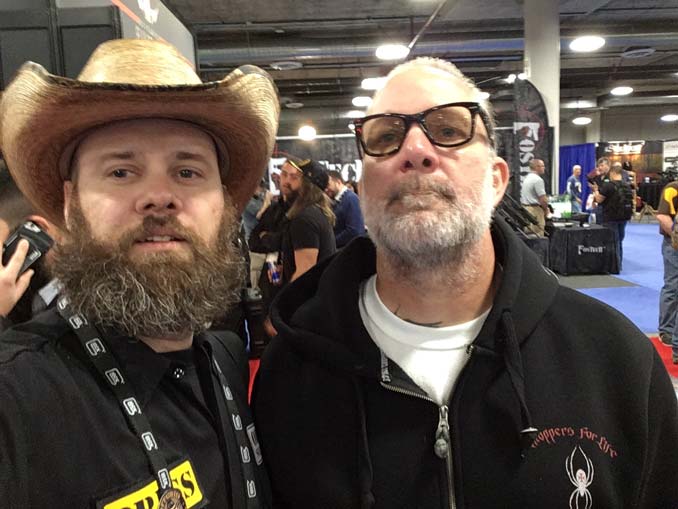 Robert Richardson from OFFGRID Survival with Jesse James at the Jesse James Firearms Booth.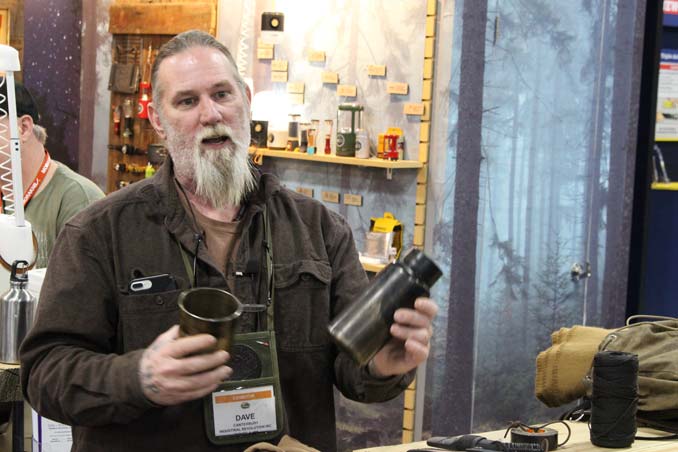 Dave Canterbury, one of the original hosts of Discovery Channel's Dual Survival, talking about his survival bags and how to strategically pack your wilderness bags for survival.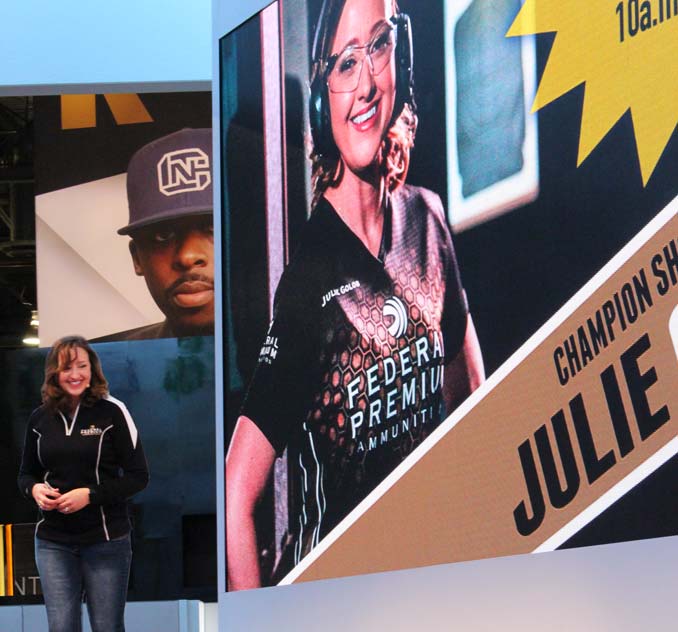 One of the most accomplished professional shooters in the world, Julie Golob, sharing some of her shooting secrets.