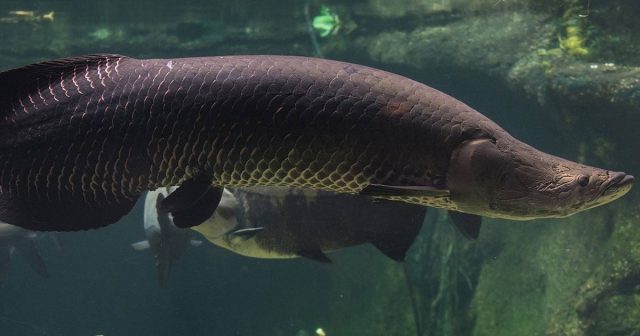 Looks like it's time to gear up and head on down to Florida because according to Florida fisheries biologists a New Invasive Species has arrived, and they are huge!
Last month a dead Arapaima washed ashore in Cape Coral's Jaycee Park along the Caloosahatchee River, which runs from Lake Okeechobee west to the Gulf of Mexico.
"It was bigger than my 7-year-old. I thought, 'that is nothing I've ever seen before.' It was kind of white with a pinkish tail," said Cape Coral resident Leah Getts. "It had a huge kind of open bass-looking kind of mouth. It didn't look like anything I had heard of or seen before."
After Getts posted a photo of the fish to Facebook, commenters pointed out that it was in fact an arapaima. "They were saying it was an arapaima, and I looked at pictures and it was dead-on," added Getts.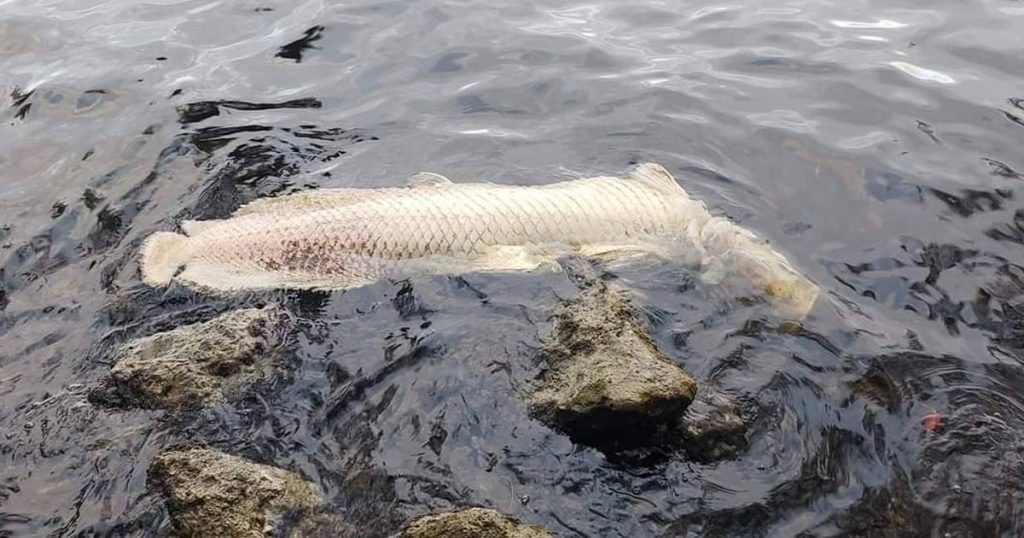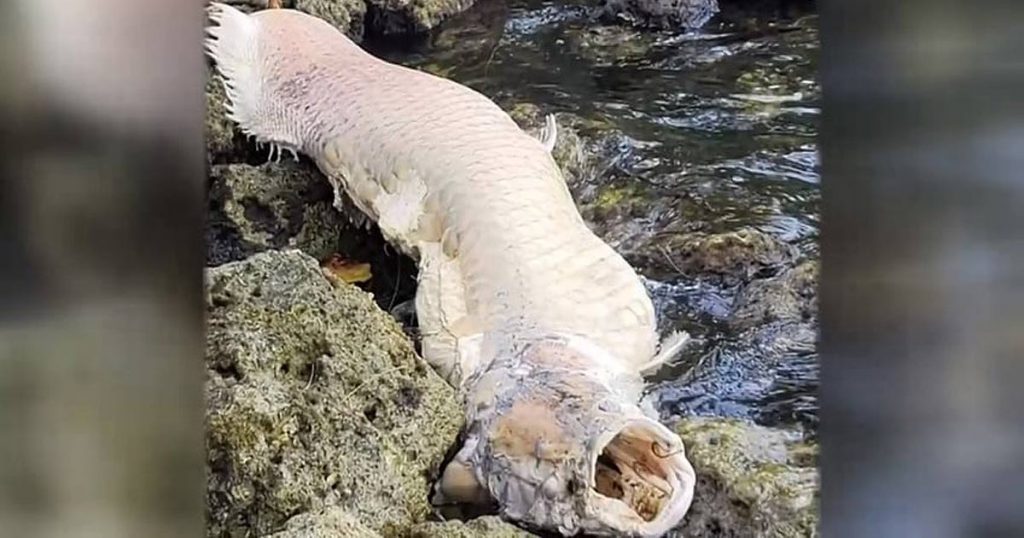 Arapaima, which can grow up to 10 feet in length and weigh more than 400 pounds are native to the Amazon River in South America and is one of the world's largest predatory fish.
"I think it's kind of cool," said Captain Josh Constantine, who has been fishing the waters near the Caloosahatchee River for more than 20 years, and has been a guide for his business, Caloosahatchee Cowboys Charters, for more than a decade.
John Cassani, an ecologist for the Calusa Waterkeeper, told a Florida news station that the dead, washed-up fish might not be the only invasive arapaima in Florida. "Obviously a big aggressive predatory fish is popular amongst anglers," he said. "But the risk to the ecosystem far outweighs the recreational value of the species."
Fans of the Show River Monsters will probably remember the species from the episode Amazon Assassins where fisherman Jeremy Wade caught one of the beasts for live on camera.
Even cooler was when he caught one on a fly rod from a canoe!