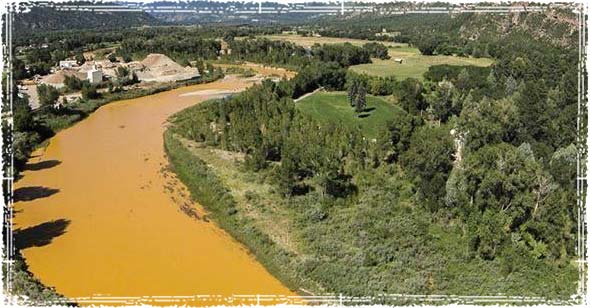 For those that fish the Colorado River System, you probably know that the entire system has been suffering for quite some time. Unfortunately, things just go a lot worse.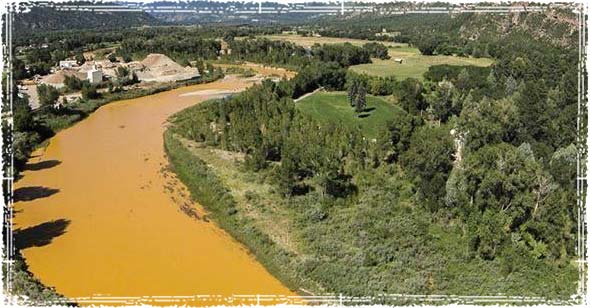 Late last week, the Environmental Protection Agency caused over a million gallons of toxic wastewater from an abandoned mine to spill into the Animas River. The water turned the river orange, and set off warnings Thursday that contaminants threaten water quality for those downstream.
The EPA Spills a Million Gallons of Mine Waste into a Colorado River http://t.co/tVyzf2E6bu pic.twitter.com/2fwvUA5Jhk

— National Review (@NRO) August 9, 2015
According to the EPA, toxic wastewater is still pouring out of the mine at a rate of 550 gallons per minute, and the water is headed towards the Colorado River System that feeds Lake Powell in Utah.
From Forbes:
By Saturday afternoon, the Animas was still emptying unknown amounts of heavy metals, perhaps including lead, arsenic, cadmium, aluminum and others into the San Juan, while a crowd of hundreds gathered in the Farmington Civic Center directed another kind of emotional reaction at Mark Hayes, who had the unenviable distinction of being the only person on stage at an emergency public meeting employed by the EPA.

"This is bull shit!" shouted more than one angry member of the audience on multiple occasions during the forum, but the comment was almost always directed at Hayes, who responded compassionately and empathetically, but with frustratingly little in terms of specifics, even referring the crowd to the agency web site for more information at one point.
New Mexico Governor, Susana Martinez, addresses San Juan County residents in regard to the Gold King Mine wastewater spill.
A concerned Fisherman told the Denver Post:
"It is a sad day. The fish could be gone," said Daniel Silva, 37, who was fishing near Durango as he does every day after work. "I am safety-orientated. Working in the oil fields, we take measures every day to prevent leakage. Why didn't they? If this kills the fish, what do we do?"
Colorado Parks and Wildlife placed four cages containing fish in the Animas River to monitor what happens to them, said spokesman Joe Lewandowski. Officials say they should know Friday whether there were any effects.
"We'll see if those fish survive," Lewandowski said. "We're also monitoring to make sure we don't get infiltration into the hatchery, because that could be a problem."