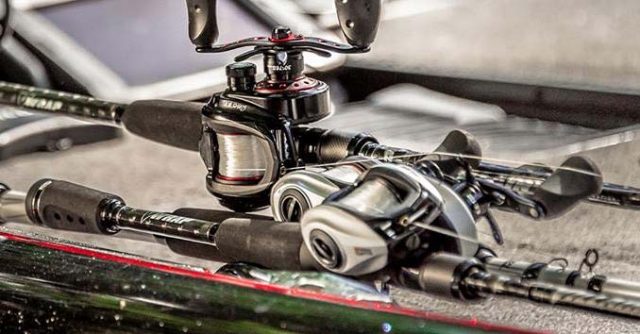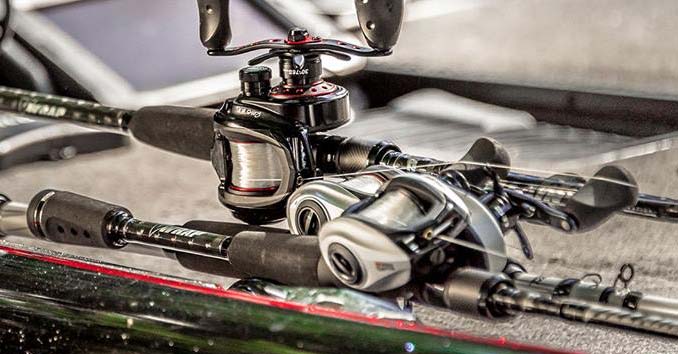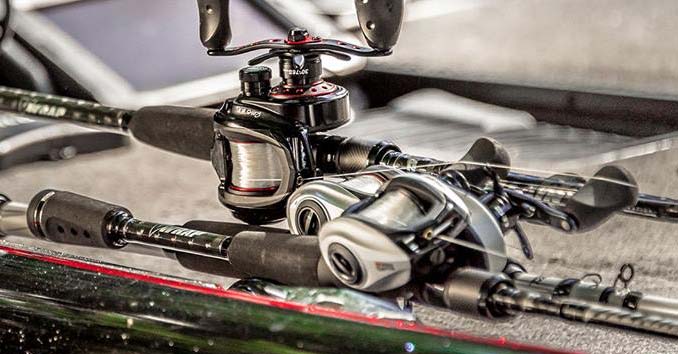 Powerhouse fishing brand Abu Garcia has added 16 new Fishing League Worldwide (FLW) and Bassmaster Elite anglers to its pro team roster. These top-ranking fishermen will be sponsored by Abu Garcia throughout the 2018 Season.
As part of the sponsorship contract, the 16 pro anglers will use their expertise to help Abu Garcia test and evaluate new products and will make appearances alongside Abu Garcia brand representatives at a variety of trade shows and events.
"We are excited to add these elite anglers to our pro team," says Andrew Wheeler, brand marketing director for Abu Garcia. "They have incredible talent and track records, and we are proud to have them represent Abu Garcia this year."
Abu Garcia's 2018 Pro-Angler Roster
Justin Atkins – Florence, AL
Justin has also proven himself to be a tough competitor within his first year as an FLW Tour pro. Most recently, he won second place for 2017 FLW Rookie of the Year and won the Forrest Wood Cup on Lake Murray. Justin has competed in a total of 79 events with 14 top 10 finishes.
Facebook: @justinatkinsfishing
Micah Frazier – Newnan, GA
Micah is entering his fourth year as a Bassmaster Elite pro. He has one tournament win under his belt with 14 top 10 finishes and two cup appearances and is a two-time Classic qualifier. He has fished in 97 events. In 2005, Micah became the youngest boater in BFL history to win at the age of 16.
Facebook: @micah.frazier.3
Shane Lehew – Catawba, NC
Shane has fished 92 events and was sixth in points in 2017. He has won four tournaments and reeled in 19 top 10 finishes. For the past three years, Shane qualified for the Forest Wood Cup. As a young angler, he won the Junior World Championship in 2007.
Instagram: @shanelehewfishing
Joe Thompson – Clayton, GA
Joe will be fishing on the FLW Tour as a rookie in 2018 and has been one of Abu Garcia's top field testers and advocates. He has won one tournament with 11 top 10 finishes. Joe has fished 68 total events.
Facebook: Joe Thompson Fishing
Josh Weaver – Macon, GA
Josh has been an FLW Tour pro for two years. He has fished 41 events with eight top 10 finishes and two cup appearances. Instagram: @joshuaweaverfishing
Tom Redington – Lake Fork, TX
Tom is a nine-year veteran in the fishing industry. He has one tournament win with four top 10 finishes and has fished 88 total events. Tom is the former host of TV fishing show "Big Bass Battle" and was a regular on the "Belize Outdoors" show. He has also guided for trophy bass on Lake Fork, TX for over a decade.
Facebook: @tomredingtonfishing
Chris Groh – Spring Grove, IL
Chris qualified for the Elite Series this year through the Bassmaster Northerns. He will begin his first season as a rookie. To date, Chris has fished 13 events.
Facebook: @chrisgrohfishing
Bryan Thrift – Shelby, NC
Bryan joined the FLW tour in 2007 and has competed in 144 events with 54 top ten finishes, 11 cup appearances and nine tournament wins. Since the beginning of his career, Bryan has been a fierce competitor and was FLW's 2007 Rookie of the Year and 2010 and 2017 FLW Angler of the Year.
Instagram: @bryanthriftfishing
Brandon Cobb – Greenwood, SC
Brandon is one of the top young anglers on the FLW Tour. He has been an FLW pro for four years, and in two of the three cups he has finished in the top five. Brandon has fished 97 events, with 31 top 10 finishes.
Instagram: @brandoncobbfishing
Joey Cifuentes – Clinton, AR
Joey has been an FLW pro for one year and has won three tournaments. With 11 top 10 finishes and two cup appearances, Joey has fished 51 events. 2016 was his rookie year on tour where he finished third in the points. Joey has also fished the Costa series and was a top five finisher.
Instagram: @joeycifuentesfishing
Bradley Dorstch – Atmore, AL
Bradley Dortch is a first year FLW Tour pro and won the Harris Chain Tour in 2017 using Abu Garcia. He has won two tournaments with four top 10 finishes and one cup appearance. Bradley was also named 2017 Rookie of the Year and has fished 37 total events.
Facebook: @bradleydortchfishing
Anthony Gagliardi – Prosperity, SC
Anthony won the 2014 FLW Cup and has been a main stay on the FLW trail for 18 years. He has fished 195 events, with five tournament wins, 24 top 10 finishes and 13 cup appearances.
Facebook: @anthony.gagliardi.flw
Chad Warren – Sand Springs, OK
Chad the joins the Abu Garcia team after completing his rookie season. Prior to joining the FLW Tour in 2017, he competed in the 2016 FLW Costa Series Southwest Division tournament, where he finished fifth place on Grand Lake. In total, Chad has fished 29 events with five back-to-back top 10 finishes.
Facebook: @ChadWarrenFishing
Brian Latimer – Belton, SC
After working his way through the grass roots levels of bass fishing, Brian made the leap to Tour level competition in 2016 when he joined the FLW Tour. As a professional angler, his list of accomplishments includes one win and nine top ten finishes. Brian also has eight top 10 finishes and has fished in 92 total events. His accomplishments include winning the 2007 Walmart Bass Fishing League Champion.
Instagram: @brian_latimer
John Cox – Debary, FL
John has been an FLW pro for seven years. He has reeled in five tournament wins with 24 top 10 finishes and five cup appearances. In 2016, John made history as the first pro angler to bring home the coveted FLW Forrest Wood Cup in an aluminum boat. He has fished a total of 107 events.
Instagram: @johncox_fishing
Chad Pipkens – Holt, MI
Chad has had 33 top 10 finishes and has fished in two Bassmaster Classics. He was the 2012 Bassmaster Northern Open Points Champion and the 2014 Bassmaster Northern Open Lake St. Clair Champion. Chad also has four FLW tournament wins.
Facebook: Chad Pipkens
The new 16 anglers will join Abu Garcia's existing pro line up which includes Mike Iaconelli, Justin Lucas, Josh Bertrand, Fletcher Shryock, Hunter Shryock, Bobby Lane, Adrian Avena, Hank Cherry, Brandon Card and Guy Eaker.
For more information about Abu Garcia, visit www.abugarcia.com.