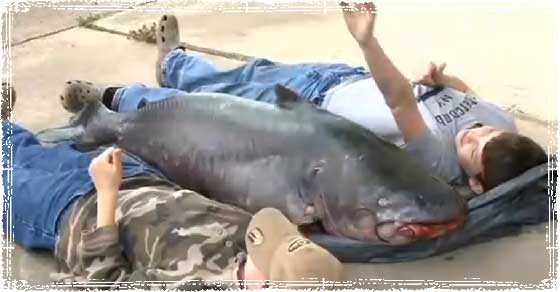 A 12-year-old boy from Louisiana is crediting Vienna Sausages with his 114-pound record-setting catfish.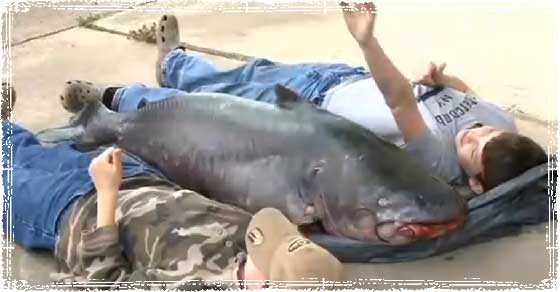 Lawson Boyte, who caught the giant blue catfish, says it was a huge surprise and admits he never expected catching something so large – especially with such a small piece of bait. But like most superstitious fisherman, Lawson thinks he knows why he caught the monster fish.
"It was more luck than it was skill to catch that big fish. I think the thing that done it was eating Vienna sausages," he told local reporters.
The fish was literally bigger than he was, weighing 4 pounds more than Lawson. The catfish will be sent to the department of wildlife and fisheries to determine it's species and age, and to determine whether or not Lawson beat the Louisiana record..