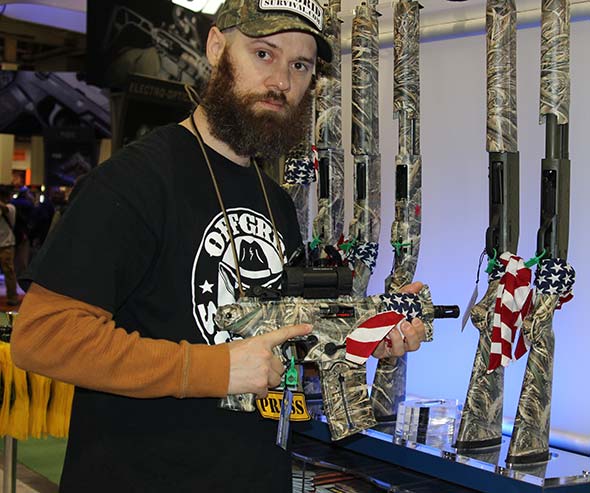 This year's SHOT Show in Las Vegas had firearms companies bringing out the big guns. Part of the new lineup for Mossberg included two new autoloading 12-guage shotguns for their Duck Commander line of firearms.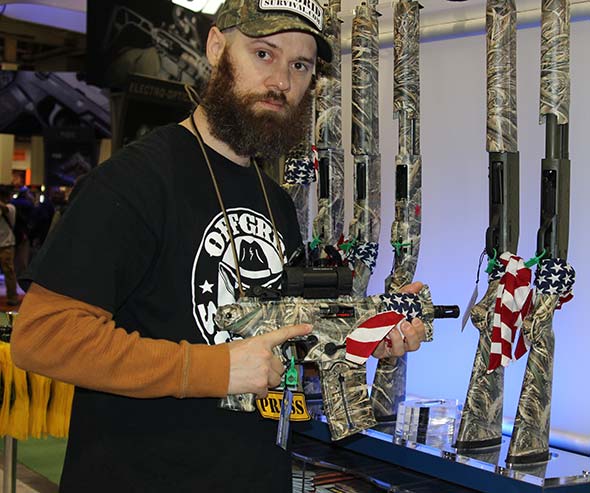 Mossberg 930 and 935 Magnum DC Pro Series
Champion shooter, Jerry Miculek, worked with Mossberg's team of engineers to add the two new high-performance waterfowl hunting shotguns, the 930 and 935 Magnum DC Pro Series, to the Duck Commander line.
The DC Pro series shotguns feature gas pistons, piston rings, magazine tubes hammers, sears, return spring plungers and return spring tubes that are Nickel-Boron coated for enhanced corrosion resistance and ease-of-cleaning.
Both shotguns feature an easy quick-empty release button which provides for convenient unloading of shells from the magazine.
Mossberg 930 DC Pro Series

Completely wrapped with Realtree® MAX-5 Camo, the Mossberg 930 DC Pro is a dedicated-waterfowl 12-gauge.
The 930 DC Pro Series 12-gauge, 3-inch shotgun features:
A 28-inch vent rib barrel.
Nickel Boron coated gas piston, piston rings, magazine tub, hammer, sear, return spring plunger and return spring tube.
Shell stop, bolt slide, and elevator with additional finishing to reduce friction for fast follow-up shots.
A stainless steel return spring that ensures reliable, corrosion-free operation of the recoil system.
Mossberg 935 Magnum DC Pro Series

Featuring the same Realtree® MAX-5 Camo, something that is standard on the complete line of Duck Commander firearms, the 3 ½-inch 935 Magnum DC Pro Series shotgun has a 28-inch overbored, vent rib barrel that helps reduce recoil, and will help the shooter deliver consistent, dense patterns.