This year's ICAST Show, the world's largest fishing expo, featured thousands of the newest and most innovative products in the fishing industry.
This year's New Product Showcase featured more than 700 new products, accessories and fishing apparel. Buyers and media representatives voted on the products, and here are some of the top fishing products that won the Best of Show awards at ICAST 2013.
Best in Show for Boats
Old Town Canoes & Kayaks Predator 13
The Predator 13, which was my choice for top boats, is built specifically for the fisherman. It's tri hull design, stability and rail system makes it in my opinion one of the best looking fishing kayaks at the show.
The rail system allows you to attach pretty much any accessory without having to drill into the boat.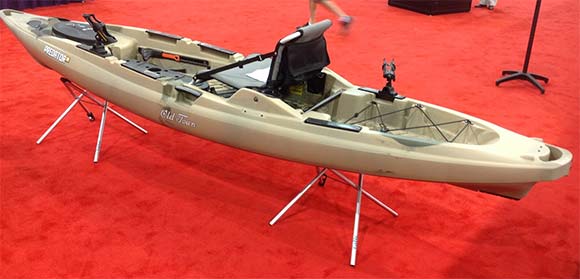 Best in Show for Soft Lure
Lunkerhunter Lunker Frog
The Lunker Frog has swimming legs that extend on retrieve and retract on pause. It's weedless design and soft hollow body make it great option for heavy cover situations. The lure is 2.5 inches but extends to 4.5 inches on retrieve.
It's expected to retail for 7.99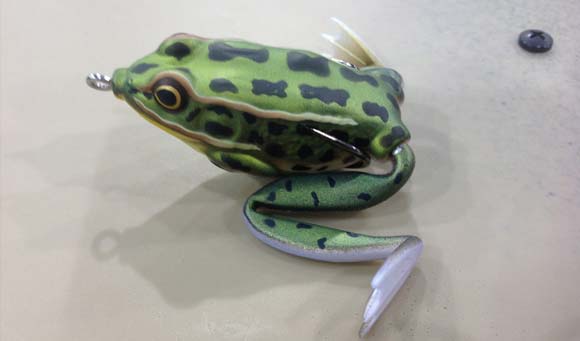 Best in Show for Hard Lures
Koppers Fishing and Tackle LIVETARGET BaitBall

The LIVETARGET BaitBall is supposed to simulate the school formations of baitfish, and it mimics a shad's profile. It's 2 1/2 inches and has a depth of10 feet.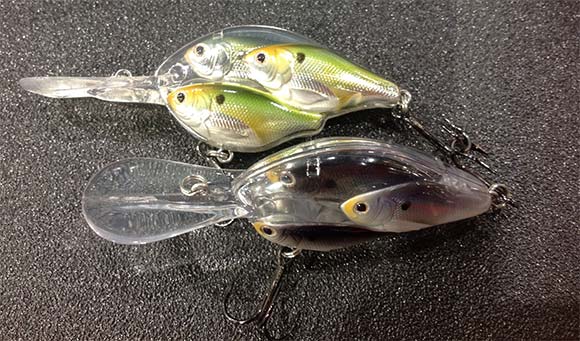 Best in Show for Freshwater Reels
Shimano Chronarch CI4+
Best in show for freshwater reels went to the Shimano Chronarch CI4+. The newest version of the Shimano Chronarch baitcasting reel features a SVS Infinity Braking System that exerts gentle braking force in two directions: centrifugal outward force from adjustable inner pins, and internal friction force in the concave raceway housing the external pins.
Other features include High Efficiency Gearing (HEG); Free bearing supported pinion gear system; 8 bearing system (7SARB bearings + 1 ARB roller bearing); Super Stopper® II anti-reverse with Assist Stopper; Septon PV power grips; titanium IP line guides; double-anodized spool and handle; Disengaging Levelwind System; and QuickFire II® clutch bar.
MSRP269.99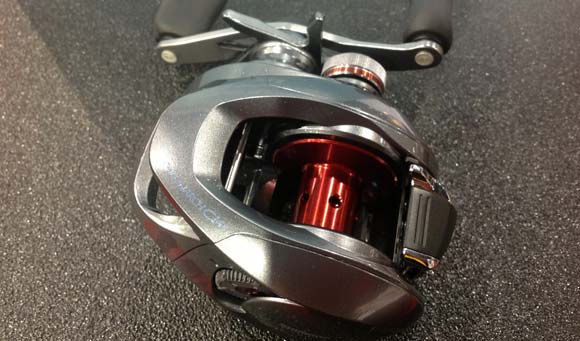 Best in Show for Youth Fishing
Ugly Stick GX2 Youth Combo
This year's best in show for youth fishing went to Shakespeare with their Ugly Stick GX2 Youth Combo. The Rod itself looks tough as nail's as you can see in the pic below.
MSRP 39.95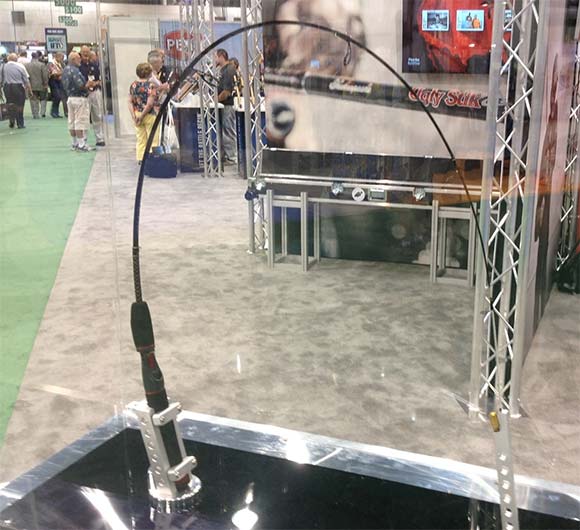 Best in Show for Fishing Apparel
Shimano Dryfender Insulated Raingear
Shimano entered the the fishing apparel market this year and won Best of Show with its new Dryfender-HD rain jacket and bibs.