Pikes are known for their aggressive predatory behavior, but one man in Canada got the surprise of his life when he caught a 49 inch pike, on another smaller pike.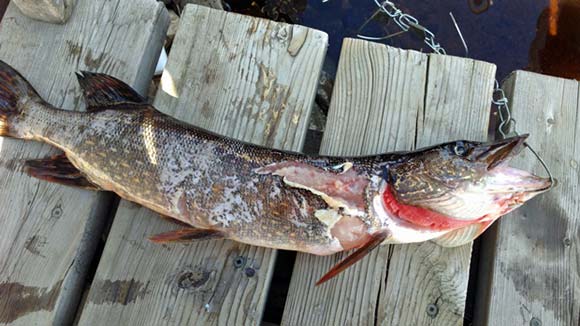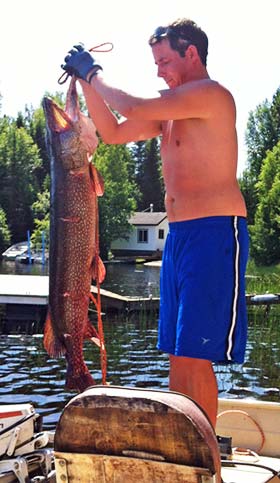 Matt Taylor, who was ironically fishing on Canada's Surprise Lake, had been fishing for Pike when he was about to call it a day. Earlier he had caught a small pike that was then attached to a stringer on his boat. When Taylor went to pull in his catch, he felt something tugging on the stringer.
He reached over to pull in the stringer, when he saw the 49 inch pike trailing behind the boat. The Pike had engulfed the smaller pike in its mouth, and would not let go of the stringer.
He told a Canadian news organization, "I saw this huge snake. A huge, huge fish" … "So, I put the boat in neutral and I tried to get it into the net. But it was so big that it wouldn't fold to get into the net."
Eventually he was able to net the fish, and pulled both fish into his boat.
"I didn't know what to think," he said. "It was just, … crazy. I was just in shock."