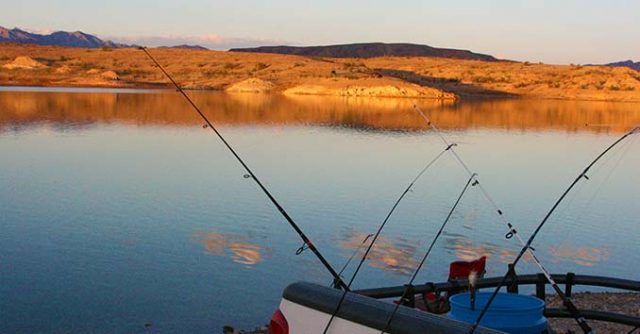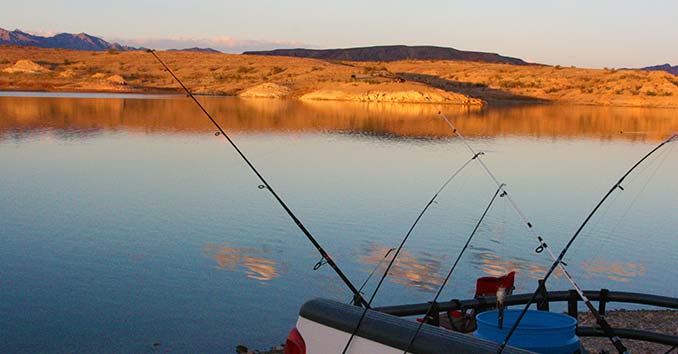 With much of Nevada consisting of pretty rugged desert terrain, it's not often thought of as a go-to place for bass fishermen. But for those of us that call this Desert Paradise home, we know that once you key into how things work out here, the Desert can actually be a pretty damn good place to fish.
Here are some of the Top Bass Fishing Rivers, Reservoirs, and Lakes in Nevada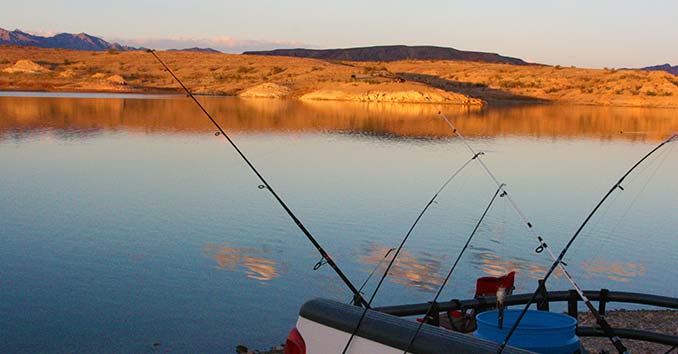 Even though Nevada is largely desert, it is home to more than 200 lakes and reservoirs and over 600 streams and rivers. Here are some of our favorite Nevada waters for targeting Bass.
Lake Mead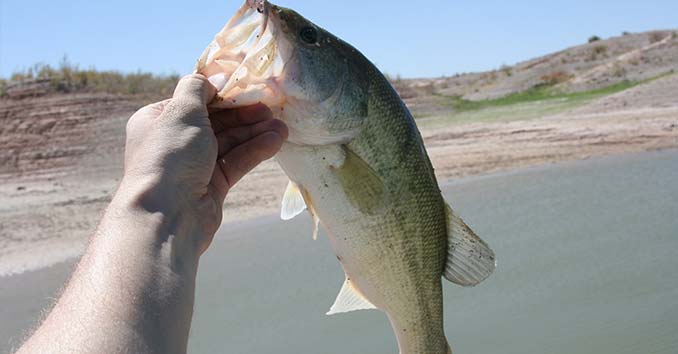 Lake Mead is a manmade reservoir just outside of Las Vegas; it's also one of the top places to find bass in the state.
While the Lake is better known for producing Stripers, if you know what your doing it can be an excellent spot for both large and smallmouth bass. In fact, the state record was caught in Lake Mead back in 1999. It weighed in at 12 pounds.
Sheep Creek Reservoir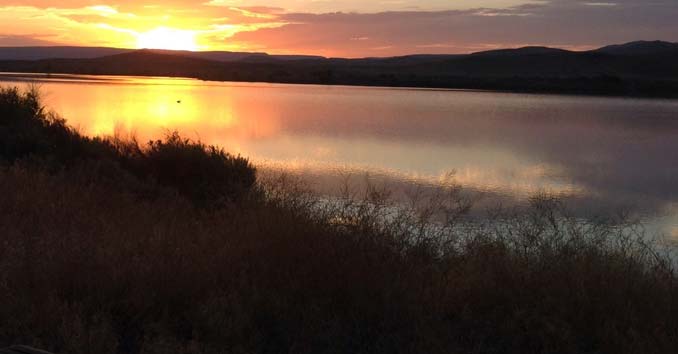 Popular with Fly-Fishermen who are targeting rainbows, cutthroats and tiger trout, Sheep Creek Reservoir is also a great place to target Smallies.  Sheep Creek receives water from Wild Horse Reservoir, which holds a pretty good population of smallmouth bass who have managed to make it into the trout fishery.
Located in Owyhee, NV, the reservoir has held the Smallmouth Bass record since 2010, when an Angler brought in an 8 pound, 11-ounce Smallmouth Bass. The fish is considered by the Northern Paiute tribe to be an invasive Species, so the Duck Valley Indian Reservation requests anglers not to return them to the water.
Lake Mohave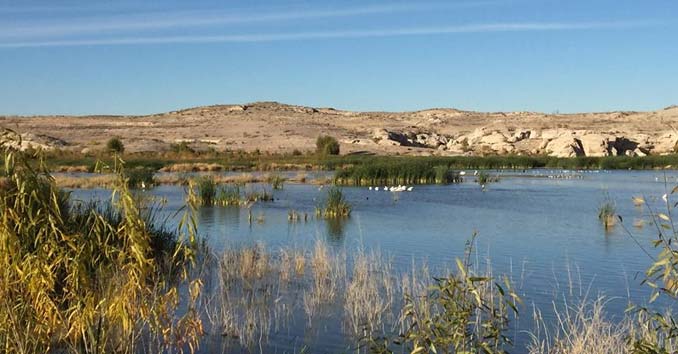 While it doesn't get as much attention as its big sister Lake Mead, just down the Colorado River is one of the hottest bass spots in the State, Lake Mohave. Mohave is a 64-mile long reservoir that sits just behind the Davis Dam, Southeast of Las Vegas. If you're looking to get away from the crowds at Mead, then this is the place to go. It often produces larger fish, has more structure, and there is far less pressure on them when compared to Mead.
Game fish include stripers, smallmouth, largemouth, rainbow trout, bluegill, and channel catfish. Mohave holds the record for the largest Striped Bass caught in the state, which was caught back in 2001 and weighed in at 63 pounds.
The Colorado River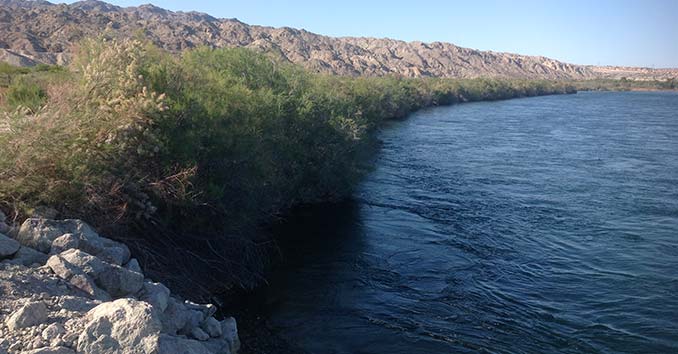 There are two places to fish the Colorado River in Nevada; between the Hoover Dam and Lake Mohave, and further down South towards Laughlin.
If you're looking to target stripers, then the northern section of water is probably going to be your best bet, but if you're looking for Smallies and Bucketmouths, then you need to head on down into Laughlin. The southern part of Colorado, as it makes its way into California/Arizona is the place to go for both Large and Smallmouth Bass.
Echo Canyon Reservoir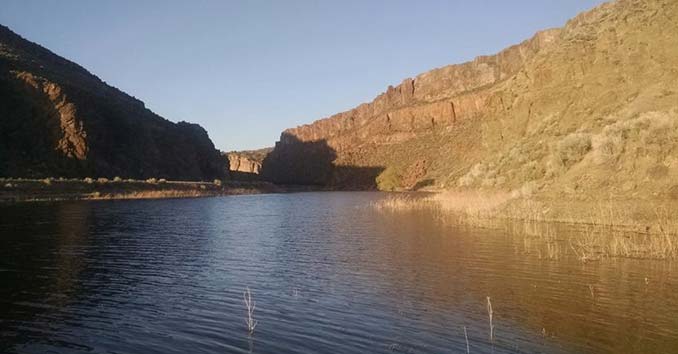 Approximately 10 miles downstream from another great fishery, Eagle Valley Reservoir in Lincoln County, is one of the top bass spots in the state, Echo Canyon Reservoir. Echo Canyon is a 65-acre reservoir that holds rainbow and brown trout, white crappie, largemouth bass, and black bullhead.
There's not to many trophy size fish in the lake, but there are a lot of them and you will most likely have a day filled with some pretty damn good fishing.
Wildhorse Reservoir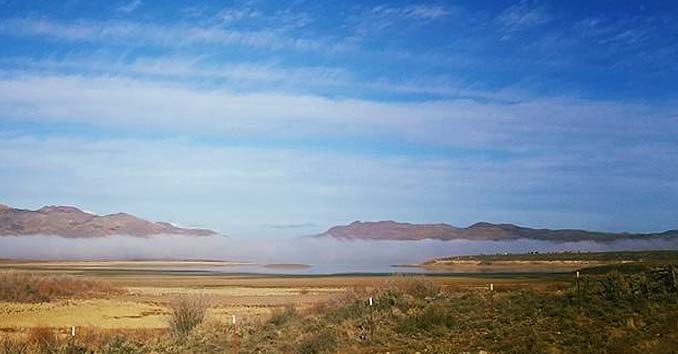 Wildhorse Reservoir is a popular fishing spot in Northeast Nevada. The manmade lake covers 2,830 acres and is home to rainbow, brown, bowcutt and tiger trout; smallmouth bass, largemouth bass, channel catfish, wipers, and yellow perch.